The Bar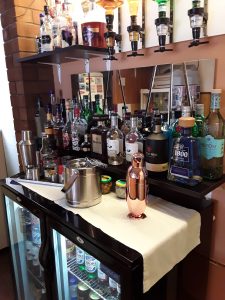 The bar is a great place to relax after a day's sightseeing is very well-stocked with a wide range of beers, wines, spirits and soft drinks. We also have a great cocktail menu which is proving to be very popular.
Complementary tea, coffee and hot chocolate are available throughout the day.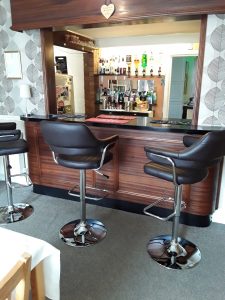 For the best rates and Deals book directly with us through the button below.

<div id="f2b-widget"><script src="https://www.freetobook.com/affiliates/dynamicWidget/js/widget-js.php?w_id=161&w_tkn=wAjVK5CwuauPtCTS1h9UgG4rs79L925aAjGc8NU8xmg6Eki6DnRsptp0EpesZ&w_new=1" type="text/javascript"></script></div>