Welcome to The Almar Guest House
Julie and John would like to welcome you to The Almar Guest House.
Our guest house is ideally situated close to the centre of Scarborough and is only a short walk away from all of Scarborough's top attractions.
If you would like to get in touch please do so via the phone on 01723 372887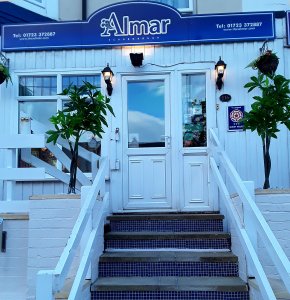 or email us julieandjohn@thealmar.com
Julie and John look forward to greeting customers old and new to The Almar.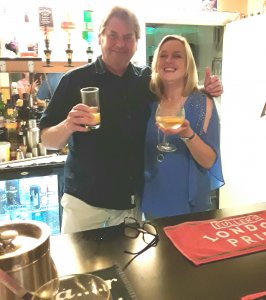 And keep in touch on the website for the exciting new images of our refurbished rooms.
For the best rates and Deals book directly with us through the button below.

<div id="f2b-widget"><script src="https://www.freetobook.com/affiliates/dynamicWidget/js/widget-js.php?w_id=161&w_tkn=wAjVK5CwuauPtCTS1h9UgG4rs79L925aAjGc8NU8xmg6Eki6DnRsptp0EpesZ&w_new=1" type="text/javascript"></script></div>
<div id="TA_certificateOfExcellence345" class="TA_certificateOfExcellence"><!-- [et_pb_line_break_holder] --><ul id="3tzn0uKD" class="TA_links t9oeafN"><!-- [et_pb_line_break_holder] --><li id="aJBFGujPVE" class="vdH3jYH"><!-- [et_pb_line_break_holder] --><a target="_blank" href="https://www.tripadvisor.co.uk/Hotel_Review-g190744-d677236-Reviews-Almar-Scarborough_Scarborough_District_North_Yorkshire_England.html"><img src="https://www.tripadvisor.co.uk/img/cdsi/img2/awards/CoE2017_WidgetAsset-14348-2.png" alt="TripAdvisor" class="widCOEImg" id="CDSWIDCOELOGO"/></a><!-- [et_pb_line_break_holder] --></li><!-- [et_pb_line_break_holder] --></ul><!-- [et_pb_line_break_holder] --></div><!-- [et_pb_line_break_holder] --><script async src="https://www.jscache.com/wejs?wtype=certificateOfExcellence&uniq=345&locationId=677236&lang=en_UK&year=2018&display_version=2" data-loadtrk onload="this.loadtrk=true"></script><!-- [et_pb_line_break_holder] --><!-- [et_pb_line_break_holder] --><div id="TA_excellent614" class="TA_excellent"><!-- [et_pb_line_break_holder] --><ul id="mVTJJemVQdZQ" class="TA_links Jfu8MXXQivI"><!-- [et_pb_line_break_holder] --><li id="6KniYn5" class="8d8cpKxcfm3"><!-- [et_pb_line_break_holder] --><a target="_blank" href="https://www.tripadvisor.co.uk/"><img src="https://static.tacdn.com/img2/widget/tripadvisor_logo_115x18.gif" alt="TripAdvisor" class="widEXCIMG" id="CDSWIDEXCLOGO"/></a><!-- [et_pb_line_break_holder] --></li><!-- [et_pb_line_break_holder] --></ul><!-- [et_pb_line_break_holder] --></div><!-- [et_pb_line_break_holder] --><script async src="https://www.jscache.com/wejs?wtype=excellent&uniq=614&locationId=677236&lang=en_UK&display_version=2" data-loadtrk onload="this.loadtrk=true"></script><!-- [et_pb_line_break_holder] --><!-- [et_pb_line_break_holder] --><!-- [et_pb_line_break_holder] --><div id="TA_cdsratingsonlynarrow28" class="TA_cdsratingsonlynarrow"><!-- [et_pb_line_break_holder] --><ul id="N2RadYw" class="TA_links LCIMAFKmvH"><!-- [et_pb_line_break_holder] --><li id="EG5ue1Hj" class="X92kRWlxjOH"><!-- [et_pb_line_break_holder] --><a target="_blank" href="https://www.tripadvisor.co.uk/"><img src="https://www.tripadvisor.co.uk/img/cdsi/img2/branding/tripadvisor_logo_transp_340x80-18034-2.png" alt="TripAdvisor"/></a><!-- [et_pb_line_break_holder] --></li><!-- [et_pb_line_break_holder] --></ul><!-- [et_pb_line_break_holder] --></div><!-- [et_pb_line_break_holder] --><script async src="https://www.jscache.com/wejs?wtype=cdsratingsonlynarrow&uniq=28&locationId=677236&lang=en_UK&border=true&display_version=2" data-loadtrk onload="this.loadtrk=true"></script><!-- [et_pb_line_break_holder] -->